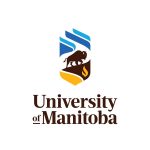 Website KaarinaKowalec University of Manitoba
The Kowalec Research Group invites applications for a postdoctoral position for a two-year term with the possibility of extension. Led by Dr. Kaarina Kowalec the Kowalec research group is located within the Rady Faculty of Health Sciences at the University of Manitoba, Canada. This position is funded by the National Institutes of Mental Health (USA) for investigations of the role of genetic and environmental factors in severe psychiatric disorders, such as schizophrenia and depression. The position is based in Canada but works closely with collaborators from the University of North Carolina Chapel Hill (Prof Patrick Sullivan), Karolinska Institute (Dr. Lu Yi), University of Oslo (Prof Ole Andreassen), and Danish Institute of Biological Psychiatry (Prof Thomas Werge). Data will comprise of comprehensive national health register data from Sweden, as well as genome-wide SNP arrays, analysis of copy number variants (CNVs), and whole exome and whole genome sequencing. The position will commence as soon as possible, or on a date mutually agreed upon. Salary will be commensurate with experience and qualifications.
The Kowalec lab is a multi-disciplinary research program, which combines genomics and epidemiology to advance the outcomes of those affected by severe psychiatric disorders. Our group is located in the Rady Faculty of Health Sciences, College of Pharmacy, at the University of Manitoba, where we contribute to the creation of a data science hub. We are a "dry-lab" focussed on computation and analysis, but collaborate with "wet-lab" groups internationally.
Our work regularly involves an extensive network of International collaborators, including the Psychiatric Genomics Consortium. These recent papers describe our efforts in psychiatric genomics (PMID: 33550997, 33723211, 31712719, 31164630).
The overarching goals of the intended position are: on a population scale, how do genes and environment act and interact to modify risk for severe psychiatric disorders? By what molecular and cellular mechanisms do these genes act?
Responsibilities :
We seek an outstanding and innovative postdoc to join our team. We are data-rich, and need a professional-level scientist to maximize our understanding of the data we have collected and to identify new data that we need to make.
The successful applicant will perform the following:
Conduct independent research on the genomics of severe psychiatric disorders leveraging "multi-omic" approaches and/or machine learning approaches to high-dimensional and complex register data.
Compile data, present results, and participate in the preparation of scientific manuscripts.
Clean, manipulate and analyze genomic and/or complex register data.
Stay up-to-date with research in the field by reading journal articles related to the research.
Assist with and performs procedures and projects with supervisor.
Contribute to the training and supervision of junior lab members and students.
Qualifications:
Applicants should have a recent PhD (within the past 2 years) in genetics, epidemiology, biostatistics, computer science, or mathematics. We will consider those with PhDs in other areas but who have advanced/relevant data science skills (e.g., machine learning).
Applicants should have substantial prior experience in professional analysis of multiple types of modern genomic datasets. These might include: GWAS, exome sequencing, whole genome sequencing, RNA-sequencing.
Modern genomics requires advanced skills in programming (e.g., R, python, SAS), use of standard software (e.g., PLINK, GATK), flexibly manipulating large datasets, and bioinformatic integration.
Apple MacBook Pro (or Windows) laptop will be provided, if needed.
Knowledge of complex trait genomics is very important. Knowledge of psychiatric genomics is helpful but can be taught if required.
Applicants should be highly collegial and experienced in working effectively in "team science" contexts as well as independently.
Possess exceptional organizational skills and know how to multitask and solve complex problems.
Excellent oral and written communication skills in English are required, along with ample experience with scientific writing.
Preferred for the candidate to be located in Manitoba but working remotely from other Canadian locations is possible.
Additional Information :
Review of candidates will start at the end of September and will continue until October 31, 2021. An application must contain the following in English: A complete resumé, including date of the thesis defense, thesis title, previous academic positions, current position, academic distinctions, and committee work. Please also include a complete list of publications and a 1-page summary of current work.
Please email your application to the attention of Dr. Kaarina Kowalec to Kaarina.Kowalec@umanitoba.ca.
The University of Manitoba is strongly committed to equity and diversity within its community and especially welcomes applications from women, racialized persons, Indigenous peoples, persons with disabilities, persons of all sexual and gender identities, and others who may contribute to the further diversification of ideas. All qualified candidates are encouraged to apply; however, Canadian citizens and permanent residents will be given priority. If you require accommodation supports during the recruitment process, please contact UM.Accommodation@umanitoba.ca or 204-474-7195. Please note this contact information is for accommodation reasons only. Application materials, including letters of reference, will be handled in accordance with the protection of privacy provision of The Freedom of Information and Protection of Privacy (Manitoba). Please note that curriculum vitae may be provided to participating members of the search process.