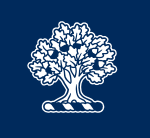 Website UofTCompSci University of Toronto
Employment Opportunities
The Department of Computer Science at the University of Toronto invites applications for multiple positions with appointments commencing on July 1, 2022, or shortly thereafter.
We will soon begin accepting applications for a limited term teaching position at the Rank of Assistant Professor, Teaching Stream.
We are currently accepting applications for tenure-stream positions. For the positions listed below, applicants should endeavour to submit all materials (including reference letters) by December 6, 2021, when we will start reviewing applications. However, we will give full consideration to all applications submitted by the closing date of January 10, 2022.
The department is conducting three open-area searches:
In addition, the department is conducting targeted searches in the following areas:
The Department of Computer Science spans three campuses at the University of Toronto. Each position includes an appointment with the tri-campus Graduate Department of Computer Science and an appointment at one of our campuses: Department of Computer Science, University of Toronto St. George (UTSG); Department of Computer and Mathematical Sciences, University of Toronto Scarborough (UTSC); or Department of Mathematical and Computational Sciences, University of Toronto Mississauga (UTM).
For a full list of Faculty Opportunities at the University of Toronto, visit:
To explore employment opportunities in related departments, visit: