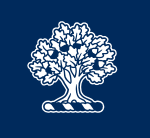 Website UofTArtSci University of Toronto
Date Posted: 06/30/2021
Req ID:7483
Faculty/Division: Faculty of Arts & Science
Department: ARTSC: Ofc of the Dean
Campus: St. George (Downtown Toronto)
Description:
About Us:
The Faculty of Arts & Science is the heart of Canada's leading university and one of the most comprehensive and diverse academic divisions in the world. The strength of Arts & Science derives from our combined teaching and research excellence in the humanities, sciences and social sciences across 29 departments, seven colleges and 46 interdisciplinary centres, institutes and programs.
We can only realize our mission with the dedication and excellence of engaged staff and faculty. The diversity of opportunities and perspectives within the Faculty reflect the local and global landscape and the need for curiosity, innovative thinking and collaboration. At Arts & Science, we take pride in our legacy of innovation and discovery that has changed the way we think about the world.
Your Opportunity:
The Data Sciences Initiative (DSI) is a highly specialized research initiative at the University of Toronto that draws on world-class research expertise across multiple academic divisions, affiliated hospitals, regional, national, and international academic partners, and commercial organizations. The mission of the DSI is to provide the leadership and capacity to catalyze the transformative nature of data sciences in disciplines, in fair and ethical ways, leveraging and strengthening U of T's pre-eminence in data sciences to solve society's complex and pressing problems. The initiative will draw upon these strengths to support social change by linking data resources to investigate the impact of data -driven approaches on inequity, as well as combat misinformation and foster trust in data-informed research by driving reproducible and reliable research.  It will promote the flow of methodological advancements such as data management, computing, data integration, novel statistical methodology, visualization methods and will facilitate the training of new generations of interdisciplinary trainees. DSI will unify and galvanize the core strengths of Toronto's data science community building capacity for data and computational-based projects and training by being the focal point for the coordination of data science activities and partnerships to further elevate UofT's global stature.
Reporting to the Academic Director of the DSI the Director, DSI Operations & Strategy will bring the strategic, operational and programmatic leadership, direction, and oversight to contribute to and ensure the success of the DSI.  The Director will be the senior administrative member of the DSI team and will play a pivotal leadership role.  Specifically, this position will be responsible for the development and management of strategic partnerships across institutional, governmental, sectoral and geographic borders as well as the development of thematic research strategies and related training programming.  The incumbent is expected to develop and maintain fellowship, mentorship and event programs and execute strategic communications plans.  The Director will be responsible for the preparation of key documents including internal and external progress/impact and financial reports and supporting and managing the DSI governance.
Qualifications:
EDUCATION:
Minimum Post Graduate Degree in statistical sciences, biostatistics, computer science, computational biology, computational social sciences, informatics, epidemiology, data science, econometrics or an acceptable combination of education and experience.  Additionally, project management, business, and/or financial management certificate or an acceptable combination of education and experience. A PhD is highly desirable.
EXPERIENCE:
Minimum ten (10) years' experience in working within a research setting with related experience in strategy development and implementation of academic and research programs.  Experience in a senior administrative role managing complex relationships, preferably in a University environment or other large organization, is also desirable.  Knowledge and experience in organizational governance.  Experience building and leading a team. Experience reviewing and negotiating legal agreements, directing communication and marketing activities, managing, forecasting and planning budgets and promoting knowledge mobilization activities. Demonstrated experience in financial, human resources and communications management. Extensive experience interpreting University policies and procedures or similarly complex organization and navigating complex influence and authority structures.
SKILLS:
Proven ability assessing opportunities in a variety of science and technical disciplines; excellent research, analytical, negotiation, partnership development, project management, organizational and interpersonal skills; excellent oral and written communication skills; creative problem solving and decision making; mentorship abilities.  Computer competency with knowledge of spreadsheet, database, presentation and word processing applications.
Closing Date: 07/14/2021,11:59PM ET
Employee Group: Salaried
Appointment Type: Budget – Continuing
Schedule: Full-Time
Pay Scale Group & Hiring Zone: PM 6 — Hiring Zone: $114,634 – $133,739 — Broadband Salary Range: $114,634 – $191,056
Job Category: Administrative / Managerial
All qualified candidates are encouraged to apply; however, Canadians and permanent residents will be given priority.
Diversity Statement
The University of Toronto is strongly committed to diversity within its community and especially welcomes applications from racialized persons / persons of colour, women, Indigenous / Aboriginal People of North America, persons with disabilities, LGBTQ2S+ persons, and others who may contribute to the further diversification of ideas.
As part of your application, you will be asked to complete a brief Diversity Survey. This survey is voluntary. Any information directly related to you is confidential and cannot be accessed by search committees or human resources staff. Results will be aggregated for institutional planning purposes. For more information, please see http://uoft.me/UP.
Accessibility Statement
The University strives to be an equitable and inclusive community, and proactively seeks to increase diversity among its community members. Our values regarding equity and diversity are linked with our unwavering commitment to excellence in the pursuit of our academic mission.
The University is committed to the principles of the Accessibility for Ontarians with Disabilities Act (AODA). As such, we strive to make our recruitment, assessment and selection processes as accessible as possible and provide accommodations as required for applicants with disabilities.
If you require any accommodations at any point during the application and hiring process, please contact uoft.careers@utoronto.ca.
All qualified candidates are encouraged to apply; however, Canadians and permanent residents will be given priority.