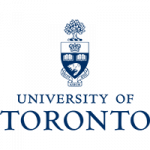 University of Toronto
MATC01H3 Congruences and fields. Permutations and permutation groups. Linear groups. Abstract groups, homomorphisms, subgroups. Symmetry groups of regular polygons and Platonic solids, wallpaper groups. Group actions, class formula. Cosets, Lagrange's theorem. Normal subgroups, quotient groups. Emphasis on examples and calculations.
Department of Computer & Mathematical Sciences – University of Toronto Scarborough
COURSE INSTRUCTOR POSITIONS – CUPE 3902 (UNIT 1)
Application Due April 1, 2021
Session Dates: https://www.utsc.utoronto.ca/registrar/academic-dates  All courses listed are "Y" courses (May – Aug).
Applications accepted online https://www.utsc.utoronto.ca/webapps/slship/modules/postings/postings.php?d=257&u=3&s_a=true
Enrollment: 100 (estimated)
Position: One. LEC01: Mon 4-5pm/WED 3-5pm
Estimated TA Support (Hours): Grading support provided.
Session: 2021 Summer
Lecture Section: LEC01
Qualification:
Be a graduate student or PDF in a related Discipline (required). Previous teaching experience as Instructor of a Mathematics course at the 3rd-year university level or higher (desirable). Previous teaching as Instructor for MATC01H3 or its equivalent (strongly desirable).
Duties: 
All normal duties related to the design and teaching of a university credit course (ONLINE), including preparation and delivery of course content; development, administration and marking of assignments, tests and exams; calculation and submission of grades; submission of a deferred exam; holding regular office hours; supervising TA(s) assigned to course.
Notes:
The Department of Computer & Mathematical Sciences reserves the right to make partial appointments. The rate of pay effective January 1, 2020 corresponds with the current CUPE agreement as follows: $8,219.16 (including vacation pay) for a half-course.
Applications are to be completed on-line complete with a resume and post-secondary transcripts attached.
Note: All positions involve completion of all course grading. You must be available throughout the exam period (in June for F courses and August for S & Y courses) as exams are scheduled centrally and individual preferences for exam times/dates cannot always be accommodated.
Please note that should rates stipulated in the collective agreement vary from rates stated in this posting, the rates stated in the collective agreement shall prevail.
If during the application and/or selection process you require accommodation due to a disability, please contact Kelly Squier kelly.squier@utoronto.ca 416-287-7218
Department Standards and Policies are available in the Department on the notice board outside of IC-445 and in the CUPE L3902 office. The positions posted above are tentative, pending final course determinations and enrolments.  Please indicate course preference if applying for more than one course.  This job is posted in accordance with the CUPE 3902 Unit 1 Collective Agreement.   Although a graduate student's preference as to the campus location of his/her TA appointment will be taken into account, both the initial TA appointment (or CI appointment) and the subsequent appointment obligation related to that appointment may be met through position(s) on any one of the three University campuses (UTM, UTSC or St. George).