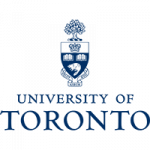 University of Toronto
Position Title: Python Data Portal Developer
Classification: Casual Six-month Contract, with opportunities for extension
Division: Temerty Faculty of Medicine
Department: Temerty Centre for AI Research and Education in Medicine (T-CAIREM)
About Us
T-CAIREM at the University of Toronto is an interdepartmental Centre that serves a s a focal point for collaboration between computer scientists, healthcare providers, trainees, medical basic science researchers and industry to advance health through machine learning​. The mission of the Centre is to advance research, education, knowledge dissemination and digital infrastructure in the field of AI in medicine.
Your Opportunity
Python Data Portal Developer will support the development of a Django-based data sharing platform to support clinical research. Platform features that will need development include interfacing with cloud computing services, managing encryption keys to securely store data objects, authentication with external identity providers, and designing models for user workflows.
Essential Qualifications
Education & Certification: Bachelor's Degree in science or engineering.
Experience:
· Extensive experience in development using the Python web framework Django.
· Experience in programming and systems development and design.
· Experience trouble shooting and resolving technical issues.
· Strong proficiency in Python/SQL.
· Comfort in collaborative development using source code control (git).
· Experience with Amazon AWS preferred.
Responsibilities & Duties
· Supporting the planning and development of the data sharing platform.
· Programming new and existing data systems.
· Trouble shooting and testing highly complex systems.
· Developing unit tests.
· Collaborating within a small team.
· Writing complex code.