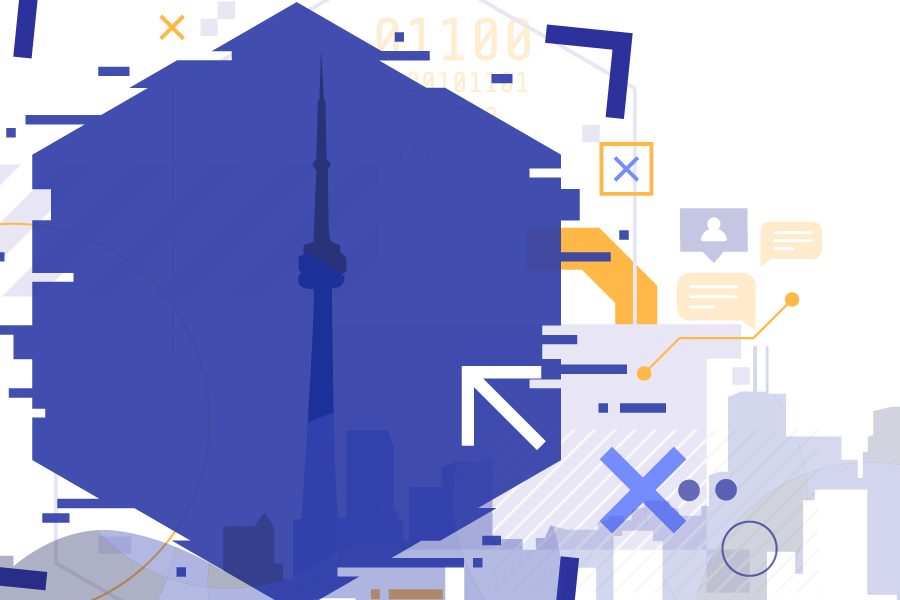 2022 Workshop on Reproducibility

CANSSI Ontario, and the Data Sciences Institute at the University of Toronto (U of T) are excited to host the 2022 Toronto Workshop on Reproducibility (2022 TWR). This is a three-day workshop bringing together academic and industry participants on the critical issue of reproducibility in applied statistics and related areas.
This virtual workshop is free and open to all.
The Workshop has three broad focus areas:
Evaluating reproducibility: Systematically looking at the extent of reproducibility of a paper or even in a whole field is important to understand where weaknesses exist. Does, say, economics fall flat while demography shines? How should we approach these reproductions? What aspects contribute to the extent of reproducibility.
Practices of reproducibility: We need new tools and approaches that encourage us to think more deeply about reproducibility and integrate it into everyday practice.
Teaching reproducibility: While it is probably too late for most of us, how can we ensure that today's students don't repeat our mistakes? What are some case studies that show promise? How can we ensure this doesn't happen again?
We intend to record the presentations and will add links to those presentations on this page, after the conference. Again, the workshop.
Sponsors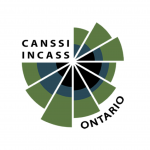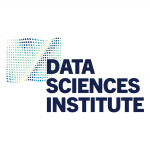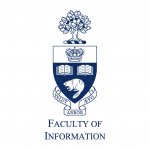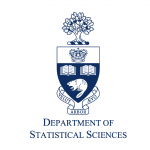 Hourly Schedule
Wednesday, 23 February 2022
-

Lisa Strug, University of Toronto: Introduction and welcome
-

Benjamin Haibe-Kains, University Health Network: The (Not-So-)Hard Path To Transparency and Reproducibility in AI Research
-

Colm-cille Caulfield, University of Cambridge: Reproducibility in an Uncertain World: How should academic data science researchers give advice?
-

Stephen Eglen, University of Cambridge: Evaluating the reproducibility of computational results reported in scientific journals
-

Valentin Danchev, University of Essex: Reproducibility and Replicability of Large Pre-trained Language Models
-

Monica Alexander, University of Toronto: Reproducibility in Demography: where are we at and where can we go?
-

Ariel Mundo, University of Arkansas: Statistics and reproducibility in biomedical research: Why we need both
-

Shilaan Alzahawi, Stanford University: Lay perceptions of scientific findings: Swayed by the crowd?
-

Fernando Hoces de la Guardia, University of California, Berkeley: Social Sciences Reproducibility Platform
-

Carl Laflamme, YCharOS: Antibody Characterization through Open Science (YCharOS)
-

Robert Hanisch, National Institute of Standards and Technology and Research Data Alliance: Reproducibility: A Metrology Perspective
-

Yann Joly, McGill University: Incentivizing open data sharing - what's in it for me!?
Thursday, 24 February 2022
-

Julien Chiquet, Université Paris-Saclay: Computo: a journal of the French Statistical Society promoting reproductibility
-

Nick Radcliffe, Global Open Finance Centre at the University of Edinburgh: Gentest: Automatic Test Generation for Data Science
-

Markus Fritsch, University of Passau: Towards reproducible GMM estimation
-

Aneta Piekut, Sheffield Methods Institute, University of Sheffield: Integrating reproducibility into the curriculum of an undergraduate social sciences degree
-

Jason Hattrick,-Simpers, University of Toronto: Towards Trust and Reproducibility in Materials AI
-

Aya Mitani, University of Toronto: Reproducible, reliable, replicable? In-class exercise using peer-reviewed studies
-

Shannon Ellis, UC San Diego: Structuring & Managing Group Projects in Large-Enrollment Undergraduate Data Science Courses
-

Maria Tackett, Duke University: Knit, Commit, and Push: Teaching version control in undergraduate statistics courses
-

Lars Vilhuber, Cornell University: Teaching for large-scale Reproducibility Verification
-

Michael Geuenich, Lunenfeld Tanenbaum Research Institute and University of Toronto: With great data come great pipelines: creating flexible standardized pipelines for common biomedical analysis tasks using Snakemake
-

Paraskevi Massara, University of Toronto: MOSS4Research: A maturity model to evaluate and improve reproducibility in research projects
-

Chris Kenny, Harvard University: Reproducible Redistricting
-

Dewi Amaliah, Monash University: Reproducible Practice in Taming the Wild Data
Friday, 25 February 2022
-

Marco Prado, University of Western Ontario: Reproducibility for Behavior Experiments in Basic Science
-

David Grubbs and Lara Spieker, CRC Press: On book publishing

David Grubbs and Lara Spieker, CRC Press: On book publishing
-

Joelle Pineau, McGill University & Meta (Facebook) AI Research: Improving Reproducibility in Machine Learning Research
-

Debbie Yuster, Ramapo College of New Jersey: Infusing Reproducibility into Introductory Data Science
-

Colin Rundel, Duke University: Teaching Statistical computing with Git and GitHub
-

Mine Çetinkaya,-Rundel, Duke University and RStudio: Reproducible authoring with Quarto
-

Erin Heerey, Western University: The Experimenter in the Room
-

John McLevey, University of Waterloo: Reproducibility and Principled Data Processing in Python
-

Kevin Wilson, Brown University and Jake Bowers, University of Illinois at Urbana-Champaign: Six Tips for Reproducible Field Experiments
-

Abel Brodeur, University of Ottawa: Introducing the Institute for Replication
-

Allison Koenecke, Cornell University and Microsoft Research: Reproducible Retrospective Analysis
-

Michael Hoffman, University Health Network and University of Toronto Reproducibility standards for machine learning in the life sciences