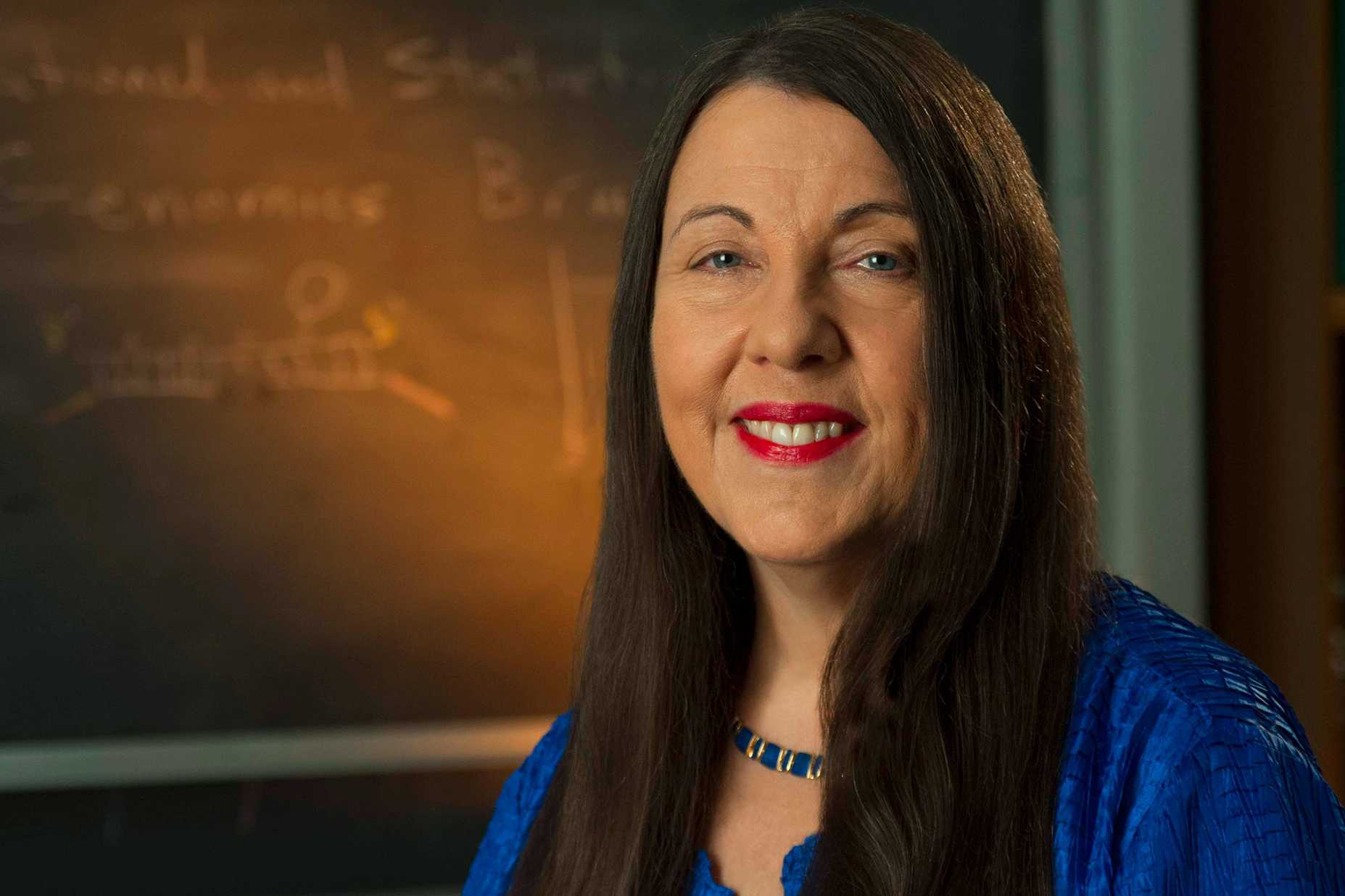 STAGE ISSS: Joan E. Bailey-Wilson

Join us for the next instalment of the STAGE International Speaker Seminar Series (ISSS) with
Dr. Joan E. Bailey-Wilson
Head, Statistical Genetics Section
Co-Branch Chief, Computational and Statistical Genomics Branch
National Human Genome Research Institute
National Institutes of Health, USA.
Free Online Event | Registration Required
Talk Title
Detecting germline risk variants for complex diseases with illustrations for rare variants.
Abstract
Historically, human geneticists have used both family-based and population-based study designs to detect germline genetic variants that increase risk for diseases and traits. These study design approaches have different characteristics and differ in their power to detect risk variants of different types. Population-based association studies are most powerful to detect common risk variants which tend to have small effects on risk of most diseases. Family-based linkage studies are powerful to detect regions of the genome harboring variants with moderate to large effects on risk of disease, which tend to be rare in the population. However, in the past it could be very difficult to identify the causal gene/variant within these large linked regions. I will briefly compare various study designs and discuss their utility for today's extremely dense genotype, whole exome sequencing and whole genome sequencing data. I will then present illustrations of family-based approaches for detecting rare, highly penetrant risk variants in several of my own studies.

Speaker profile
Joan E. Bailey-Wilson, Ph.D. is a senior investigator and co-chief of the Computational and Statistical Genomics Branch at the National Human Genome Research Institute, National Institutes of Health, United States, where she has been a faculty member since 1995. Her research program focuses on understanding the genetic factors that increase risk for various complex diseases and their interactions with environmental risk factors. Dr. Bailey-Wilson specializes in statistical genetics and genetic epidemiology and is especially interested in risk factors for lung cancer, prostate cancer, eye disorders, autism and oral clefts.
Dr. Bailey-Wilson received her B.A. magna cum laude in Biology from Western Maryland College (now McDaniel College) followed by her Ph.D. in medical genetics with a minor in biomathematics from Indiana University in 1981 under the direction of Joe C. Christian, M.D., Ph.D. She then completed post-doctoral training with Dr. Robert Elston in the Department of Biometry and Genetics, Louisiana State University Medical Center, and went on to achieve the rank of professor there, before leaving for NIH. She was appointed co-branch chief of the Inherited Disease Research Branch in 2006 and became co-chief of the Computational and Statistical Genomics Branch in 2014.
Dr. Bailey-Wilson is a diplomat of the American Board of Medical Genetics and a founding fellow of the American College of Medical Genetics. She has served on many scientific advisory boards including the Cancer Family Registry CFRCCS Advisory Board, the World Trade Center Kinship and Data Analysis Panel for the National Institute of Justice and the Genetic Analysis Workshop Advisory Board. She also served as a member of the International Genetic Epidemiology Society (IGES) Board of Directors (1999-2001), as IGES president-elect, president and past president (2006-2008) and as chair of the IGES Ethical, Legal and Social Issues committee.
Dr. Bailey-Wilson has received a number of awards and honors, including the Distinguished Alumnus Award from the Department of Medical Genetics, Indiana University School of Medicine (1995), the Trustee's Alumni Award from Western Maryland College (1998), the Leadership Award from the International Genetic Epidemiology Society (2006), induction as an alumni member into Phi Beta Kappa (2010) and the NHGRI Outstanding Mentor Award (2011).
Sponsors
CANSSI Ontario STAGE (STAGE) is a training program in genetic epidemiology and statistical genetics, housed at the University of Toronto Dalla Lana School of Public Health, and funded by CANSSI Ontario at U of T, an extra-departmental unit in the Faculty of Arts and Science that is home to the Ontario Regional Centre of the Canadian Statistical Sciences Institute. Seminars are sponsored by The Hospital for Sick Children, the Lunenfeld-Tanenbaum Research Institute of Mount Sinai Hospital, the Ontario Institute for Cancer Research, the McLaughlin Centre of the University of Toronto, and the Ontario Cancer Institute of the University Health Network.
Photography Disclosure
Photographs and/or video may be taken of participants at STAGE events. These photos/videos are for the Program's use only and may appear on its website, in printed brochures, or in other promotional or reporting materials. By attending STAGE events, you accept the possibility that you may be videotaped or photographed. If you have any concerns, please inform us by sending an e-mail to esther.berzunza@utoronto.ca