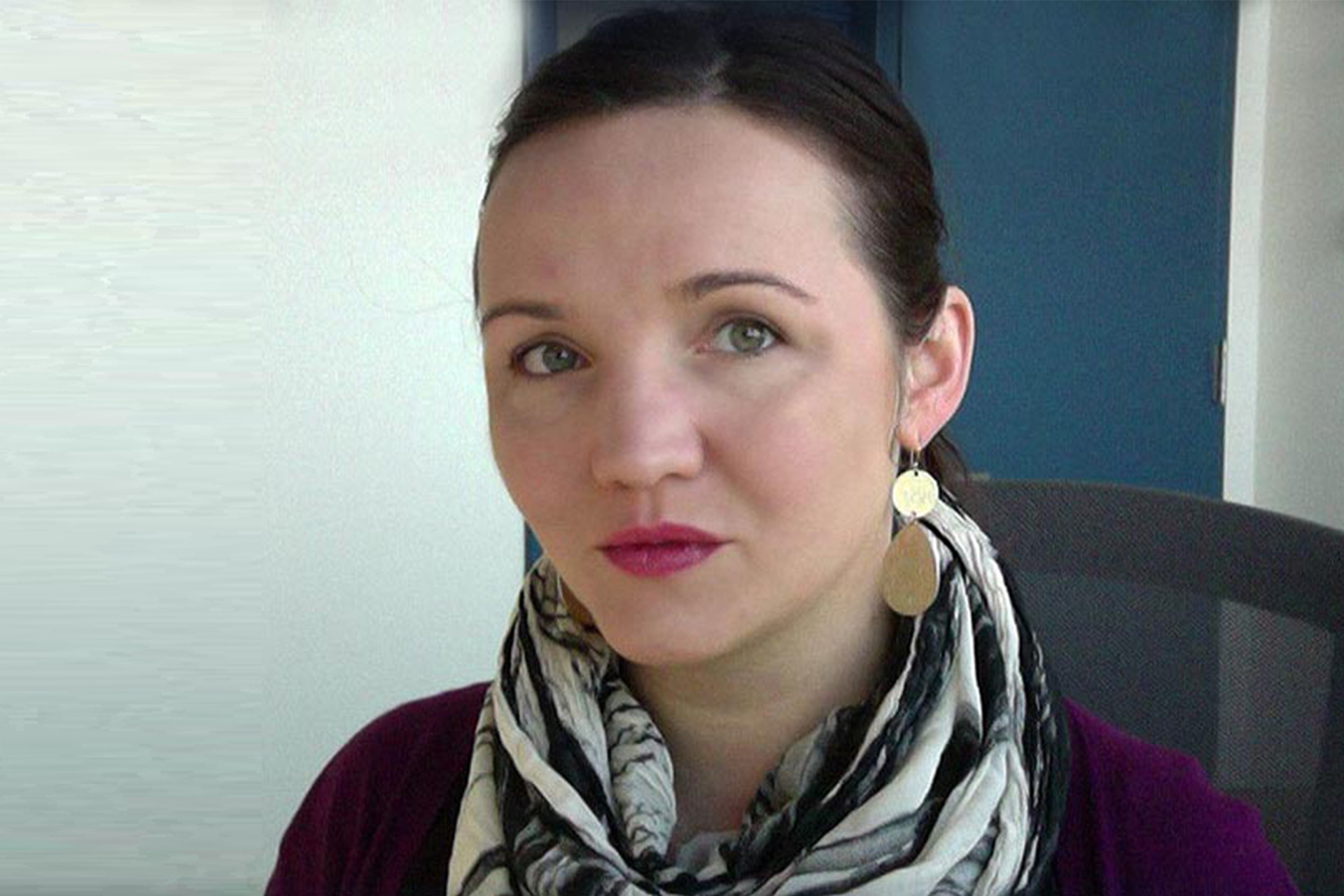 Join us for the next instalment of the STAGE International Speaker Seminar Series (ISSS) with
Eimear E. Kenny, PhD
Director, Institute for Genomic Health
Interim Chief, Division of Genomic Medicine
Director, Center for Clinical Polygenic Risk
Professor of Medicine and Genetics
Icahn School of Medicine, Mount Sinai
Free Online Event | Registration Required
Talk Title
Population Genetics In An Era of Genomic Health
Abstract
The overarching goal of my work is to advance genomics in medicine and research through diversity and innovation. The work of my group seeks to enrich our understanding of human genomic diversity by focusing on populations underrepresented in genomics, developing and disseminating computational genomic tools to enhance precision and accuracy in diverse populations, unveiling genetic architectures of diseases that can track with demographic history, and advancing diversity large-scale genomic databases. We also work to integrate new paradigms of genomic medicine into routine clinical practice, ensuring genomic insights are appropriately applied in real-world healthcare settings and lead to improved patient care and health equity. I will discuss aspects of this work with emphasis on why we should promote inclusivity, innovate methodologies, and harness the potential of diverse populations in genomic health.
Speaker Profile
Dr. Eimear Kenny, PhD, is a Professor of Medicine and Genetics, and the Founding Director of the Institute for Genomic Health, at the Icahn School of Medicine at Mount Sinai. She is a renowned expert in population genetics and translational genomics. She leads a multidisciplinary team of geneticists, computer scientists, clinician scientists, working on problems at the interface of genetic ancestry, machine learning, and medicine. Her research is focused on uncovering the clinical impact of human genetic variation and accelerating the implementation of genomic information in routine clinical care in diverse populations. Her work seeks to build better tools, resources, and best practices to broaden diversity and representation in genomic research and ameliorate health disparities in the implementation of genomic medicine. She is Principal Investigator in 6 large national programs focused on genomic research, medicine and health. She was recently awarded the 2022 Early-career award from the American Society of Human Genetics. She is a scientific advisor to many genomic and genomic medicine initiatives in government, non-profit and industry arenas. She has published over 170 papers in leading journals like Science, Nature, Nature Genetics, NEJM, with over 20,000 citations, and her work has been featured by many media outlets including the New York Times.
She has a BA in Biochemistry from Trinity College Dublin, a PhD in computational genomics from Rockefeller University, and did her postdoctoral training in population genetics at Stanford University.
Sponsors
CANSSI Ontario STAGE (STAGE) is a training program in genetic epidemiology and statistical genetics, housed at the University of Toronto Dalla Lana School of Public Health, and funded by CANSSI Ontario at U of T, an extra-departmental unit in the Faculty of Arts & Science that is home to the Ontario Regional Centre of the Canadian Statistical Sciences Institute (CANSSI).
Seminars are sponsored by The Hospital for Sick Children (Genetics & Genome Biology Program), the Lunenfeld-Tanenbaum Research Institute, and the McLaughlin Centre at the University of Toronto.
Photography Disclosure
Photographs and/or video may be taken of participants at STAGE events. These photos/videos are for the Program's use only and may appear on its website, in printed brochures, or in other promotional or reporting materials. By attending STAGE events, you accept the possibility that you may be videotaped or photographed. If you have any concerns, please inform us by sending an email to esther.berzunza@utoronto.ca
Join us for the next instalment of the STAGE International Speaker Seminar Series (ISSS) with https://canssiontario.utoronto.ca/event/stage-isss-michael-wu/