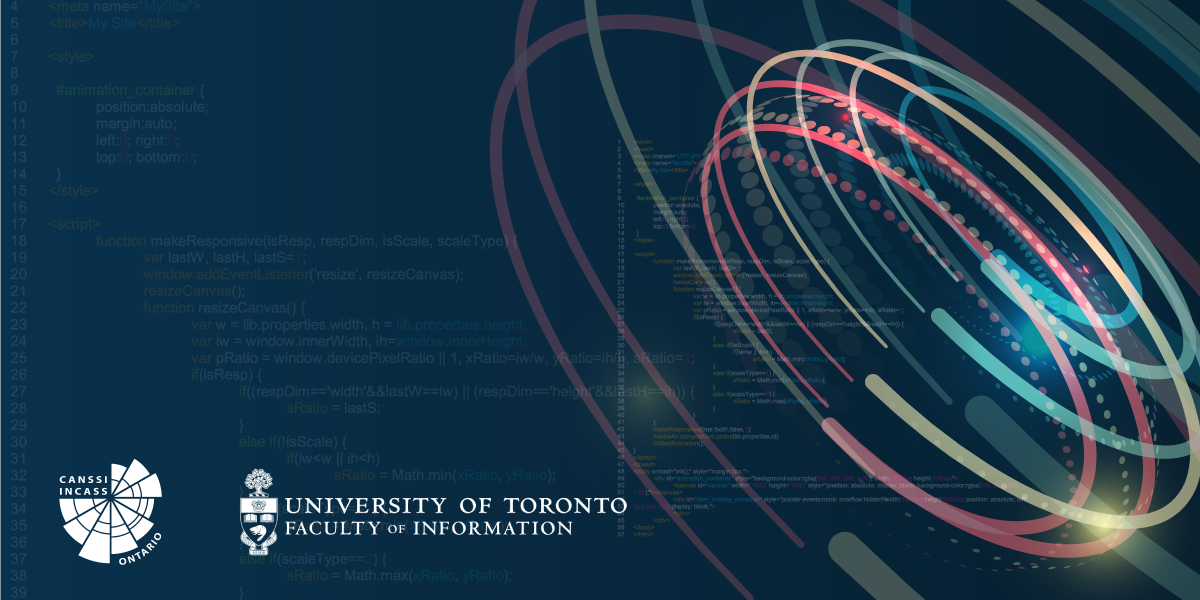 CANSSI Ontario Statistical Software Conference

Statistical software is an increasingly important aspect of the work of statisticians and data scientists.
CANSSI Ontario and the Faculty of Information, at the University of Toronto (U of T), are excited to host the CANSSI Ontario Statistical Software Conference. This is a one-day conference bringing together academic and industry participants to share best practices on developing statistical software, exchange ideas for what is needed, and show off their latest software advances.
This hybrid event is free and open to all.
November 10, 2022 | 9am – 5pm ET
Call for short talks
We are soliciting applications to give a short talk about work that involved developing statistical software. To name aspects that could be of interest:
Maybe you created an R/Python package,
Developed an automated statistical workflow, or
Even put in place code review and testing in your workplace.
We hope this will be an opportunity to not just connect researchers working on statistical software packages with each other, but also give them access to feedback from both academic and industry professionals.
Short talk format
All short talks will have a presentation window under 20 minutes. You may choose to give your presentation in person at the University of Toronto or remotely. Immediately following the short talks we will have a Q&A session. 
Submission Instructions
Abstracts should be submitted as 1–2-page PDF using this online form.
Submission Deadline: October 11, 2022
Author Notification: October 14, 2022
Conference: November 10, 2022
Speakers
Alex Stringer

Assistant Professor, Department of Statistics and Actuarial Science, Mathematics, University of Waterloo

Alison Hill

Director of Knowledge, Voltron Data

Ana Trisovic

Research Associate, NSAPHgroup, Department of Biostatistics,Harvard T.H. Chan School of Public Health.

David Keyes

Founder, R for the Rest of Us

Felienne Hermans

Associate Professor, Leiden Institute of Advanced Computer Science,Leiden University

Hannah Frick

Software EngineerRStudio

John Fox

Department of Sociology, McMaster University

Vincent Arel-Bundock

Associate Professor ofPolitical Science,Department of Political Science, Université de Montréal

William Marshall

Professor, Mathematics and Statistics, Brock University