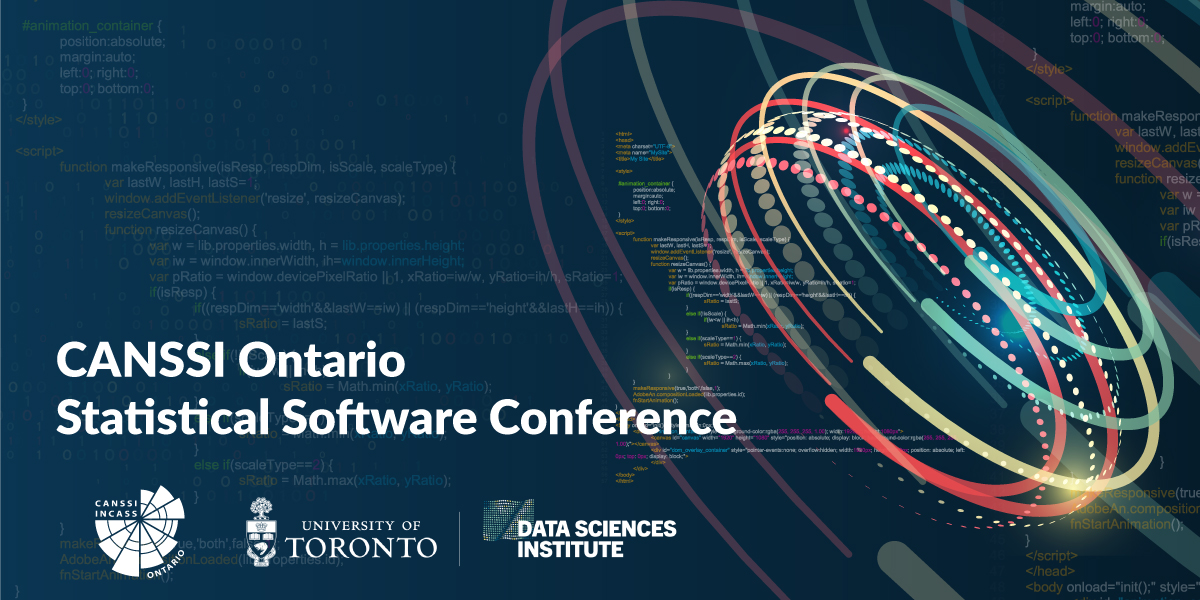 CANSSI Ontario Statistical Software Conference

Statistical software is an increasingly important aspect of the work of statisticians and data scientists.
CANSSI Ontario and the Data Sciences Institute, at the University of Toronto (U of T), are excited to host the Toronto Workshop on Statistical Software. This is a one-day workshop bringing together academic and industry participants to share best practices on developing statistical software, exchange ideas for what is needed, and show off their latest software advances.