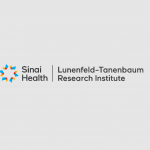 Lunenfeld-Tanenbaum Research Institute
ORGANIZATION OVERVIEW:
The Lunenfeld-Tanenbaum Research Institute of Mount Sinai Hospital, a University of Toronto affiliated research centre, is one of the world's leading centres in biomedical research.  With ground-breaking discoveries in research areas such as diabetes, genetic disorders, cancer and women's and infants' health, the Institute is committed to excellence in health research and the training of young investigators.  Strong partnerships with the clinical programs of Mount Sinai Hospital ensure that scientific knowledge is used to promote human health.  Your significant contributions will assist in maintaining our momentum in advancing our research.
DEPARTMENT/ LAB DESCRIPTION:
The Advanced Molecular Diagnostics Laboratory (AMD) at Toronto's Mount Sinai Hospital (MSH), Sinai Health System, is a clinically certified laboratory that conducts molecular diagnostic testing for the Greater Toronto Area and the province of Ontario and serves as an international reference centre for molecular diagnostics.
POSITION OVERVIEW:
The successful candidate will also be responsible for managing various projects and writing manuscripts for publication. This candidate will engage and work with other members of the HostSeq project. The successful candidate will join our multidisciplinary community in translational health and biomedical informatics, statistical omics, systems biology, clinical and digital health. Potential candidates will have demonstrable experience in informatics techniques, data sciences and statistics. This may include methods in artificial intelligence, statistical modelling, epidemiology, bioinformatics and data mining, machine learning, health informatics and data sciences, focusing on clinical and population informatics; applications of data analytics and AI techniques to health and medical data. Preferred candidates will include individuals with experience in emerging areas of informatics, AI, and data analytics.
DUTIES AND RESPONSIBILITIES:
Perform genomic association studies, data analyses, and the visualization of genetic findings; Data management
Draft manuscripts for publication in peer reviewed journals, grant writing
 Project management – provide oversight of ongoing projects including genome sequencing and data sharing initiatives
 Liaise with internal and external researchers.
 Maintain confidential and accurate records and ensure completion of databases
Participate in the ongoing quality improvement activities to improve service and participate in professional development educational programs
SKILLS/QUALIFICATIONS:
Possess a doctoral degree by research (Ph.D. or equivalent) in biostatistics, epidemiology, bioinformatics, bio-mathematics, or a related discipline;
At least 5 years' of relevant experience;
Track record in relevant research areas where appropriate;
A keen interest in research on genomics, statistical genetics, epidemiology;
A strong sense of responsibility and ability to work independently as well as in collaboration with a multidisciplinary team;
Excellent communication skills; and proficiency in written and spoken English.
Knowledge of statistics, machine learning and data science, applied health research
Knowledge of research methods and statistical procedures
Extensive practical experience in a broad range of techniques including linear models, multi-level models, survival analyses, time series analysis, dimension reduction techniques, clustering methods (PCA) and other statistical and machine learning methods
Have outstanding research achievements in research using information science or in
biostatistics
Ability to create and evaluate statistical models, and ability to select and deploy appropriate approaches to handling missing data
Excellent organizational skills, ability to work efficiently and effectively with other staff members
Experience in at least one of the following programming languages: python, R, java, Unix systems (Bash), database technologies (SQL, mongoDB, neo4j, …), cloud based or HPC systems (e.g. OpenStack, workload managers such as SLURM, etc.)
Experience working with next-generation sequencing (NGS) data analysis packages and/or pipelines preferred (Plink, GATK best practices, etc.)
In accordance with Institute's policy and legislated health and safety requirements, employment is conditional upon the verification of credentials, completion of a health review, and demonstrating proof of immunity and vaccination status of vaccine-preventable diseases. All employees and affiliates will follow safe work practices and comply with health and safety policies, procedures, and training. Successful candidates will be required to provide two (2) written reference letters from their former employer(s)/supervisor(s).
To ensure the safety and wellbeing of all our people and patients, Sinai Health has made it a priority to support everyone in getting vaccinated against COVID-19. Consistent with this, our Staff Immunization & Surveillance Policy was recently updated to include the requirement for full vaccination – currently defined as receiving two doses and serving a 14-day waiting period following the second dose – in order to be able to work at Sinai Health. To be compliant with our updated Policy, you must provide proof of dual COVID-19 vaccination, as indicated on the Prospective Immunization and Surveillance Policy Information Sheet, in order to be eligible for employment at Sinai Health. If you believe you are one of the very few people who may require an exemption from vaccination, supporting medical information must be submitted to our Occupational Health department, who will review and assess.
We are a fully committed to fairness and equity in employment and our recruitment and selection practices. We encourage applications from Indigenous peoples, people with disabilities, members of sexual minority groups, members of racialized groups, women and any others who may contribute to the further diversification of our Sinai Health community. Accommodation will be provided in all parts of the hiring process as required under our Access for People with Disabilities policy. Applicants need to make their requirements known in advance.
The Lunenfeld-Tanenbaum Research Institute is a scent sensitive environment, and all members of the community are expected to refrain from wearing or using scented products while visiting or working at the Institute. We also support a barrier-free workplace supported by the Institute's accessibility plan, accommodation and disability management policies and procedures. Should you require accommodation at any point during the recruitment process, including accessible job postings, please contact the Lunenfeld-Tanenbaum Human Resources Department.